Let the moon wobble.

Let the basil plant flower.

Let the poets discombobulate.

Let the verbs noun.

Let the nouns verb.

Let the grief howl.

Let the emails unread.

Let the land speak.

Let the oceans revenge.

Let the people free.

Let the people free.
Originally published at The Lickety Split.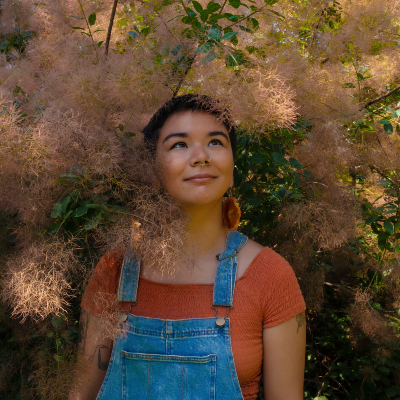 Ally Ang is a gaysian poet based in the occupied Duwamish and Coast Salish lands known as Seattle. Ally is a Jack Straw Writers Program fellow and an editor for Game Over Books and Floating Bridge Press. Their work has been published in Muzzle Magazine, Foglifter, The Journal, and elsewhere. Find them at allysonang.com or on Twitter @TheOceanIsGay.
---